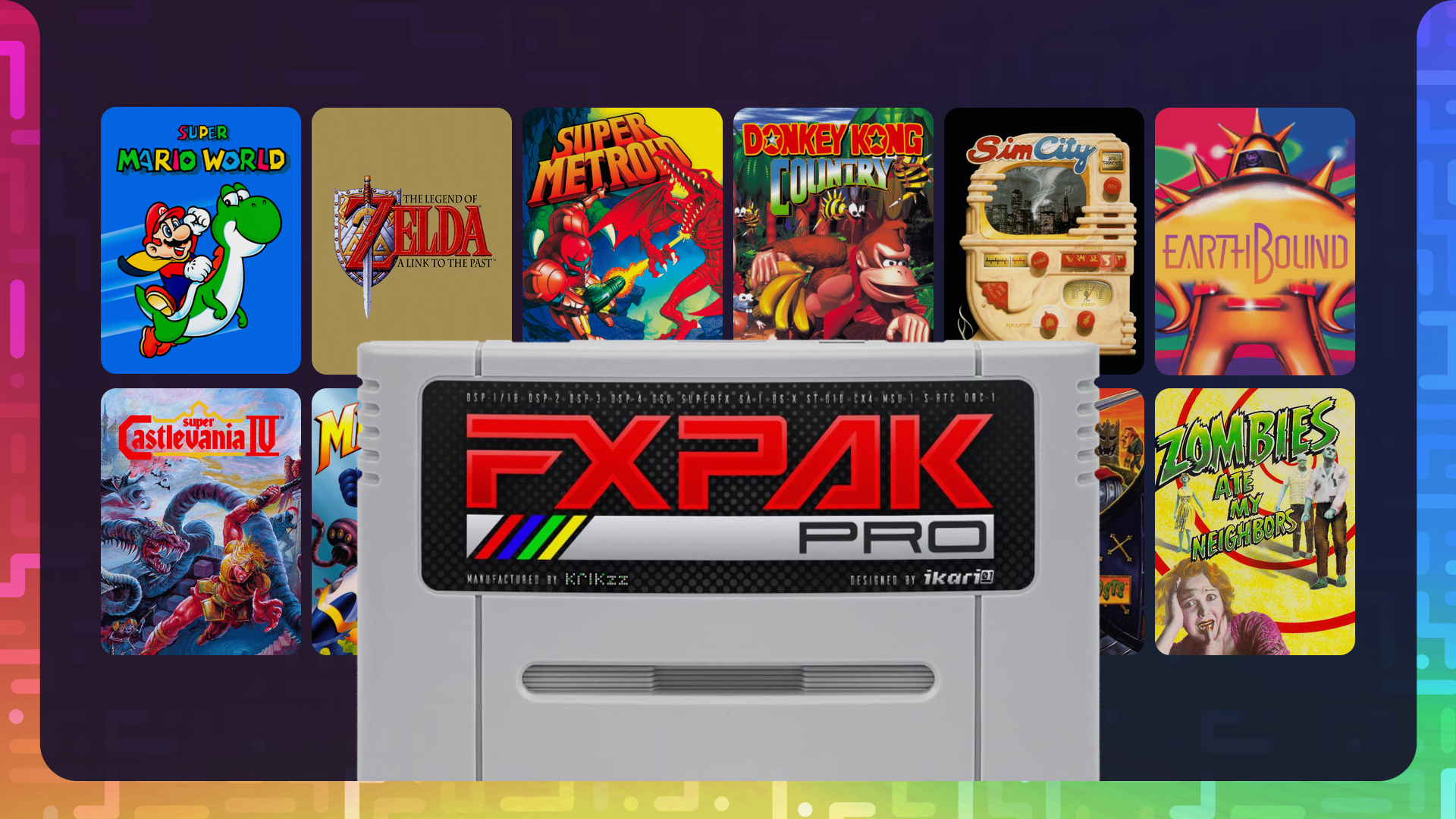 How to Play Retro Crowd Control Games on Console
Playing on actual hardware is an experience unlike any other. With our steps, you can now enjoy your Crowd Control session on a real Super Nintendo.
Hello everyone, shovda once more. Do you have an SD2SNES or an FXPAK flash cart? Do you want to try playing on console for your next Super Nintendo Crowd Control session? Well, we can show you how to do just that!
Crowd Control session? What's that?
Just learning about the Crowd Control scene? Crowd Control is an application that lets viewers interact with your game while you're livestreaming on Twitch, Facebook Gaming, Youtube, or anywhere else. It's great for community engagement!
Crowd Control supports over 100 games, from Mega Man X to Sim City and so many more. For more information, click here.
How to set up Crowd Control for your SNES
It's time to do this thing. First, download the USB2SNES firmware for your flash cart. This is going to let Crowd Control communicate with it. Then, in the Crowd Control application, head over to the Config dropdown and click on the Emulators page. Here, turn on the FXPAK or SD2SNES service. Now, connect your flash cart to your PC and open up the game you're about to play. Finally, set your game in the game selection page and change the connection method to SD2SNES. Hit start, and you should be ready to play.
Now that you know how to set everything up, you can use your Super Nintendo hardware for your next Crowd Control session. We hope you have a great time!
Crowd Control is the app that lets your viewers interact with the games you play on stream. Crowd Control supports +100 games and has been installed by over 70,000 live creators.
Use Crowd Control on your next stream by visiting crowdcontrol.live
Follow Crowd Control on Twitter, TikTok, Instagram and Facebook
Have any questions, need help with Crowd Control or just want to hang? Join our Discord