How to Give your Twitch Subscribers Free Crowd Control Coins
What's better than being able to reward your subscribers for their loyalty and support of your stream? Not much. Today we're going to talk about how to reward subscribers when you do your Crowd Control streams.
Hey, it's shovda here, the marketing intern. Just curious – do you want to make sure your subscribers can participate during your Crowd Control sessions? Yes? Well, here's how to give them free Crowd Control coins so they can affect your next Crowd Control session.
Quick question: what's Crowd Control?
I'm happy you asked! Crowd Control is the top application for viewer interactivity during your streams. Available on Twitch, TikTok, Youtube, and other platforms, Crowd Control lets other people control the game you're playing live, with no intermediary.
Crowd Control currently supports over 100 games, from old-school favorites like Super Mario World to the most popular current games, like Minecraft. For more information, click here.
Enabling Crowd Control Access
Before you can reward your subscribers, we need to make sure Crowd Control can tell who they are. Head to the extensions page of your Twitch Creator Dashboard. Under "My Extensions," click "Manage Permissions" and make sure Crowd Control has access to your subscriptions list. Sometimes Twitch will toggle this permission on its own, so if you have any issues be sure to double check it's still enabled.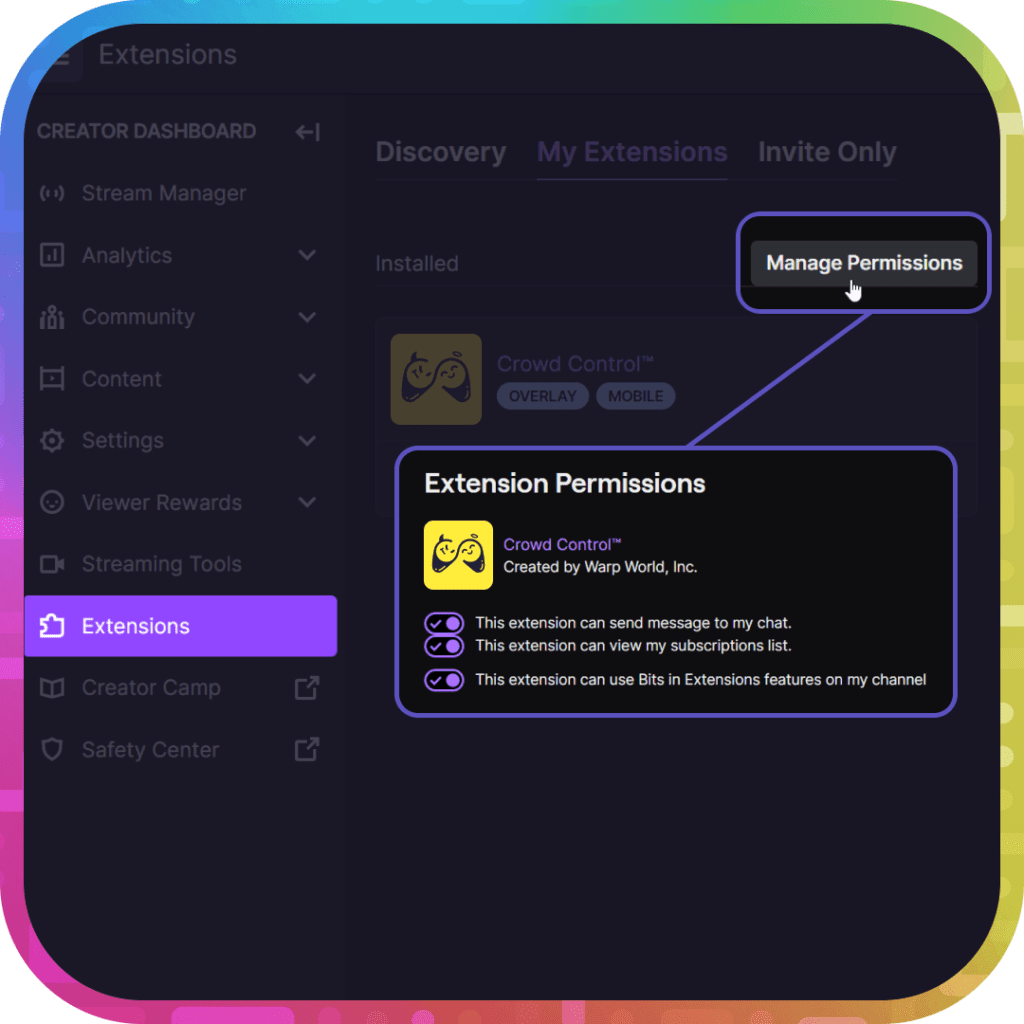 Crowd Control Pro does even more
Looking to do even more for your subscribers? If you have Crowd Control Pro, you can! On the "Coin Settings" page of the Crowd Control app, pro users can change how many coins subscribers are allowed to redeem. The refresh interval setting will also let you change how often these coins can be redeemed. Why not reward your subs with more coins more often?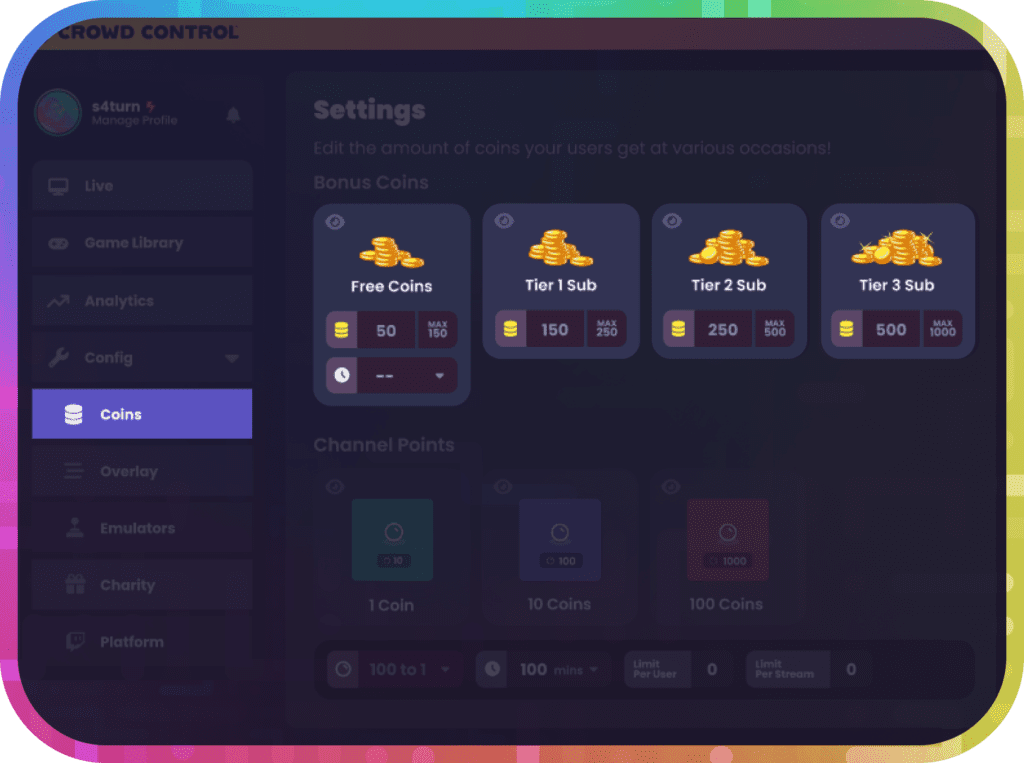 We hope you and your subscribers enjoy this feature and have fun on your next Crowd Control adventure!
Crowd Control is the app that lets your viewers interact with the games you play on stream. Crowd Control supports +100 games and has been installed by over 70,000 live creators.
Use Crowd Control on your next stream by visiting crowdcontrol.live
Follow Crowd Control on Twitter, TikTok, Instagram and Facebook
Have any questions, need help with Crowd Control or just want to hang? Join our Discord