Guide
ToeJam & Earl: Back in the Groove
Support
You can follow the general setup guide at https://crowdcontrol.live/setup for extra help with the Twitch Extension, the Crowd Control Desktop Client and other options.
If you have any questions or need help with this setup, please head over to our discord, forum or email us for additional support!
Setup
From the Crowd Control desktop app, select "PC – ToeJam & Earl: Back in the Groove (Twitch Prime)" from the dropdown and hit "Start".
Start up the Twitch Prime version of ToeJam & Earl: Back in the Groove from the Twitch Desktop App!
If everything is working like it should, you will see our wrench icon in top left corner:

In-game Effects Overlay
You can adjust the in-game effects overlay from Settings in the game menu and select Crowd Control.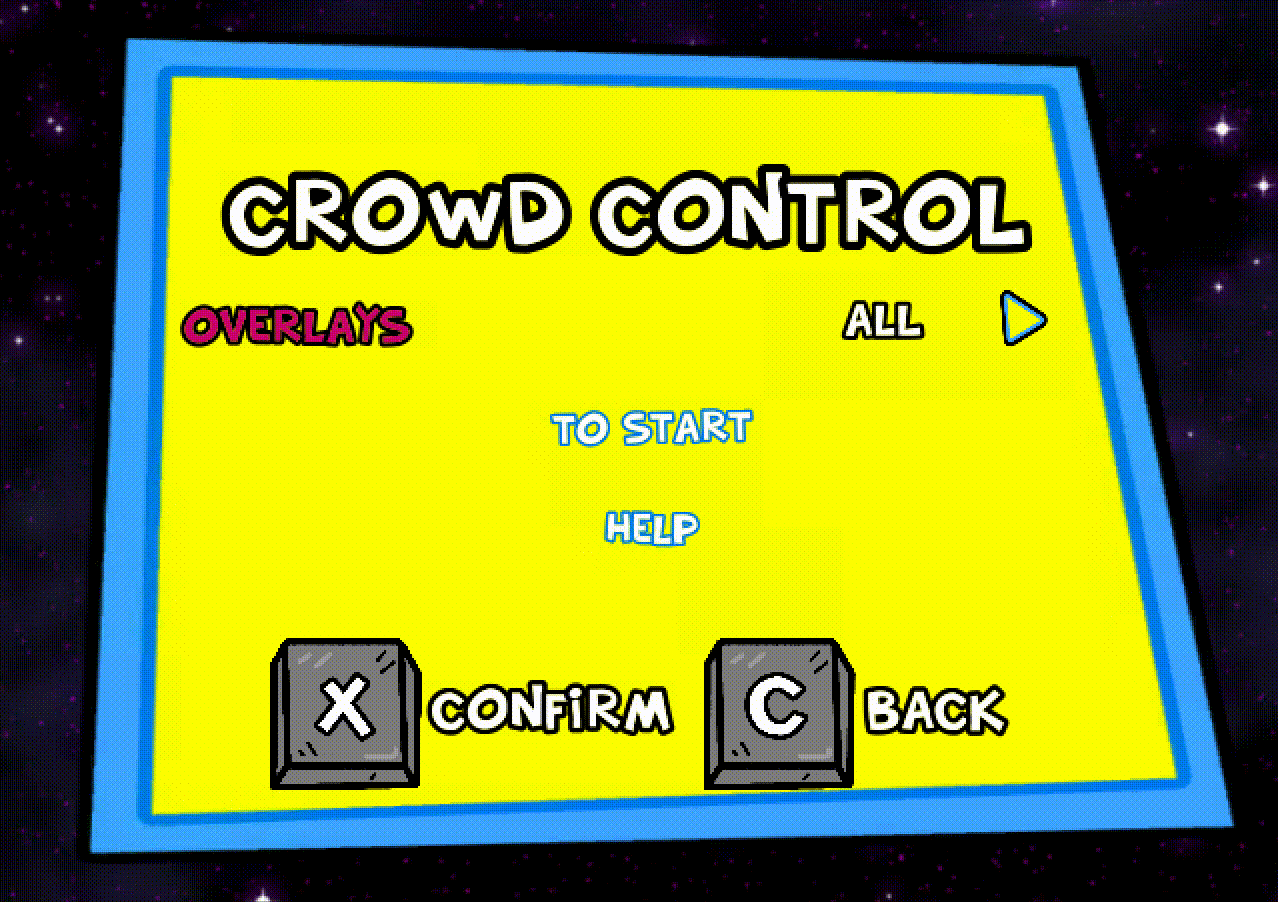 Our browser source and effect lists still work, so the customization options are flexible to fit your stream! You can get more info over at https://forum.warp.world/t/how-to-setup-the-crowd-control-overlay/5026.